18 January 2011
HOT Joomla Carousel Pro
We are selling this module for $9.95. However, you will get it FREE with this template purchase.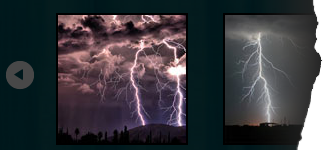 Need to display your images or articles in a carousel? Easily done with our new Joomla extension.
HOT Joomla Carousel Pro is Joomla module that will help you to show your articles and photos in a carousel style. You can see how it works on this demo site. Usage is very simple. You need to enter path to your images or source IDs of your content pages, sections or categories, and your carousel is ready.
USAGE INSTRUCTIONS
Open module parameters in Extensions > Module Manager > HOT Joomla Carousel Pro. You'll see that some default parameters are already there. However, you should change some of them to accomodate module for usage on your site.
Please mouse over any parameter to see its description and sample usage in pop-up window. The following (looong) image shows all available parameters of this module.

Latest

Interviews

Podolski: We're contenders for gold
Any player whose presence at the first training session of a new season prompts a turn-out in excess.
Read more ...

Ronaldo: Don't count us out
On the eve of his country's South Africa 2010 bow, Portugal's captain is quietly confident.
Read more ...

Drogba: I'm afraid of nothing
His country's captain and primary source of goals, Didier Drogba has already won his first battle.
Read more ...