Details

Written by:

Milos Stankovic

Category: Demo
Hits: 226
This template has a fast-loading jQuery based top menu with nested sub-menus. Sub-menu opens with a nice animation effect. Core Joomla files are not hacked. Module position User3 is reserved for the top menu.
The vertical menu placed to the left side column here is a classic static Joomla menu with support for sub-menu items. You don't have to change default menu parameters for this menu. Menu type should be set to "list". You don't need to type anything in Menu Tag ID, Menu Class Suffix or Module Class Suffix fields.
This information is not important if you are installing template using our HOT Start package. In this case, all parameters are set.
Details

Written by:

Milos Stankovic

Category: Demo
Hits: 223
This template has support for 18 module positions. All module positions are collapsible. If no modules are published on some module positions, those module positions will automatically collapse.
There are some specific positions. The <LOGO> shows company logo and it's not a classic module position. The settings of this position are in template parameters. The <CONTENT> is a position where actual Joomla content will be shown.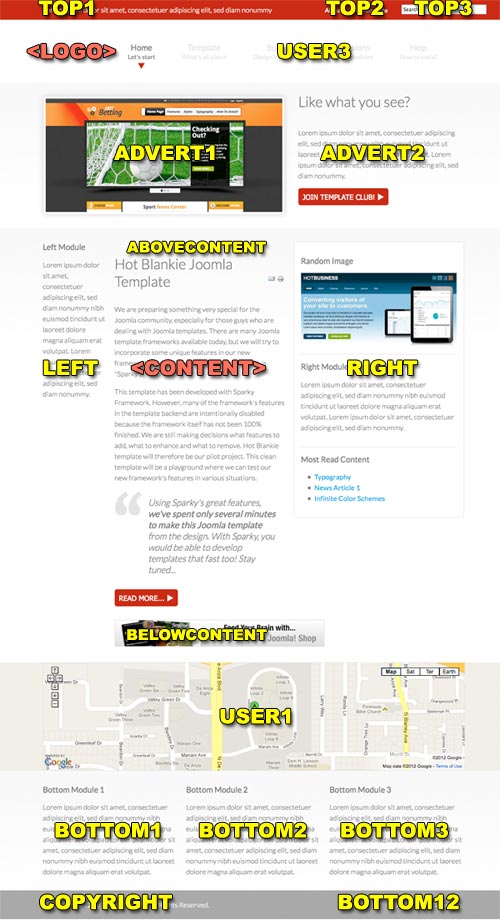 Details

Written by:

Milos Stankovic

Category: Demo
Hits: 207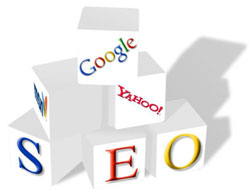 You don't need a nice website if Google can't index it and position it higher in search results.
All templates based on the Sparky Framework are well optimized for search engines. The template code is valid and passes W3C Markup Validation. There are no inline styles. All CSS code is in the external stylesheet files, even those that's dynamically created. You can check that by looking at the source code of the template demo.
Unlike older versions, newer Joomla versions are well optimized for SEO out of the box. Joomla now use H1 and H2 tags for headings, allow you to enter descriptions for each page, make SEF links better and has many other advantages for semantic HTML code and better SEO. Joomla and Sparky Framework are the best combination for your better ranking!
Details

Written by:

Milos Stankovic

Category: Demo
Hits: 242
Unlimited color options! Select colors and make your template unique! This is useful if you want to match the main template color with your company logo or brand. All our templates come with several pre-defined color schemes.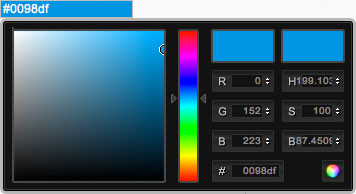 To get to the parameters in your Joomla Admin go to: Extensions > Template Manager and click on the template name. Beside many other parameters, here you can select colors. The template colors can be selected using a handy palette tool or entered manually in hexadecimal format (combination of 6 letters and numbers). If you don't have Photoshop, Fireworks or similar application, Color Combos can help you to find out the hexadecimal code of your color.
Change few options in template parameters and... Boom! You got template with completely new experience!
Newer versions of Joomla (after 1.6) have a nice new feature in template manager. It's possible to save multiple template styles! If you are using a template that has many parameters (like our templates), and you wish to use different template settings for Page A and Page B, it's now possible. Please read Joomla template styles from our Blog to learn more about this.