Details

Created:
Jun 20, 2012
Written by
Super User
The Wedding Day is considered as one of the most important days in life by many people. Whatever your opinion regarding this matter is, you will agree that the first part of our life ends this day while the second part begins. Some people don't celebrate this day too loud, while others spend millions to make this day the best day in their life. Beside our memory, this important day should be saved on video clips and photographies, so we can refresh our memories after years and decades. There's no better way to "collect" everything in one place than making a website about your wedding. Your cousins from Australia will be able to look at your wedding photos. Your friends from England and Russia will learn more about your wedding day and write some nice comments about it.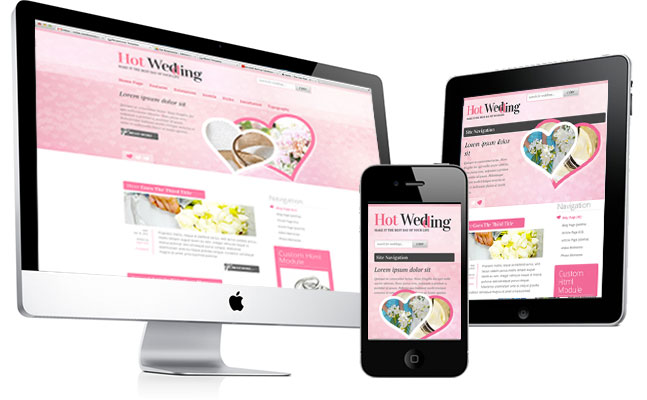 Hot Wedding is responsive Joomla wedding template that looks good on all screen sizes, from smartphones to HD monitors. It's equipped with new Hot Responsive Slideshow module, Lightbox images gallery and support for popular K2 component.
100% tableless XHTML/CSS.
Responsive layout: Looks good on all screen sizes and all devices.
Three pre-defined styles with different main color. Each color is easily customizable in parameters. Infinite color combination.
Hot Responsive Slideshow ($9.95 value) and Hot Lightbox ($9.95 value) modules included with template, pre-installed and configured. Support for K2 component is included.
HotStart (SQL dump) available with both single purchase or membership plan. It copies template with all extensions and demo data.
Fully collapsible module positions.
Validates with XHTML 1.0 Transitional.
SEO friendly.
PSD source file and fonts included.
Drop-down top menu.
Compatible with IE7+, Firefox, Chrome, Safari, Opera.
Support for RTL (right-to-left) languages.