09 February 2011
Flexible Widths
You can define overall template width as well as widths of the left hand side and the right hand side columns with modules. All of this is done very easily in the template configuration. Main content area will be calculated to fit best between the left hand side and the right hand side column, no matter what values you entered for them. Also, if you don't have left or right modules published on certain pages, main content area will occupy their space.
The left column, the right column and the main content area can switch their places. You have can have any of these combination:
Left-Main-Right
Left-Right-Main
Main-Left-Right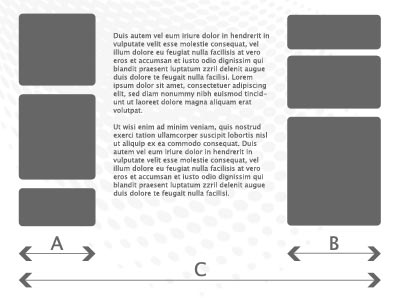 Latest

Interviews

Podolski: We're contenders for gold
Any player whose presence at the first training session of a new season prompts a turn-out in excess.
Read more ...

Ronaldo: Don't count us out
On the eve of his country's South Africa 2010 bow, Portugal's captain is quietly confident.
Read more ...

Drogba: I'm afraid of nothing
His country's captain and primary source of goals, Didier Drogba has already won his first battle.
Read more ...